Autism Acceptance Month 2021
Thank you to all of you who joined us in celebrating World Autism Awareness Day on Friday, April 2nd. It was exciting to see so many of our dedicated team members Going Blue for Autism Awareness, their blue outfits a fun and creative symbol of ongoing commitment to the population we serve.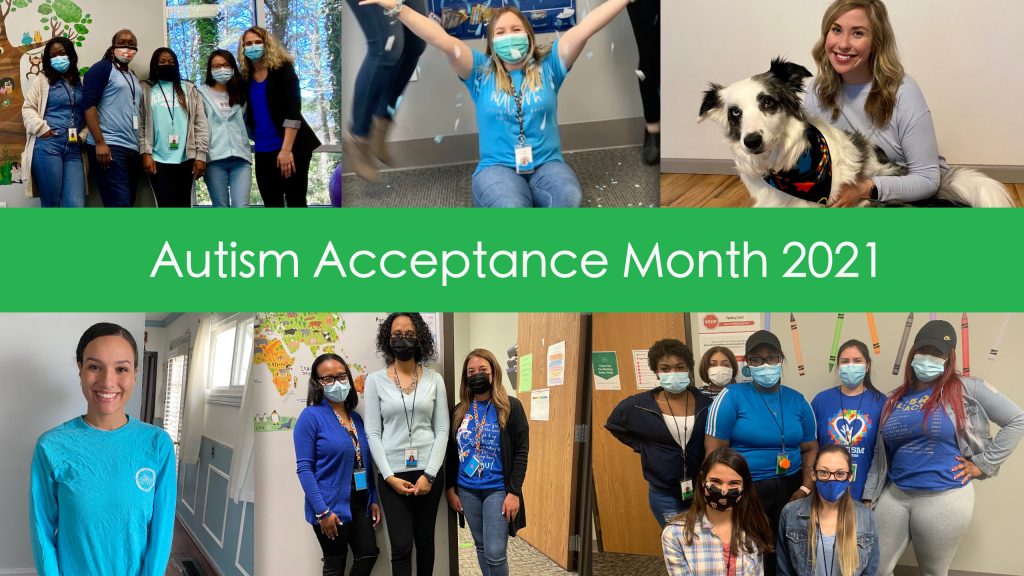 Fortunately, the celebrations are not over yet, as April is recognized nationally as Autism Awareness Month. Increasing understanding and acceptance of people with autism is always important, but this month provides a special opportunity to foster community-wide support. We're grateful to all those who share this goal and advocate for the well-being of individuals on the autism spectrum, during the month of April and always throughout the year. Your continued efforts help transform our community into a place where people with autism are respected and valued.

​