Springtime Events
Spring is in the air and the days are getting longer. We wanted to share different local events throughout Michigan as well as the Toledo, OH and Duluth, GA areas for you and your family to enjoy together!
Michigan
Troy Historic Village—Play at the Village Exhibit
What toys and games did you play with growing up? Did you have a lot of dolls and doll houses? Or maybe a train set? What did kids play with 100 years ago? Visit the Village through April to explore all sorts of ways kids have played through a series of small exhibits in our historic buildings. Maybe you'll be inspired to get out that old set of jacks or marbles to keep you busy this spring! Admission is free for members and children 6 and under.
Visit the website to schedule your visit!

Storybook Walking Trails—all over Southeast Michigan
Storybook walks make the perfect outdoor adventure for kids to engage in literacy and for families to spend time together outside. If you've never been before, pages of children's picture books are displayed at several stations throughout the trail, making it a fun hands-on learning experience for children. With trails all over Metro Detroit—Auburn Hills, Canton, Farmington Hills, and Sterling Heights to name a few—check out the link below to see all of the different locations! Explore Storybook Walking Trails!

Dino Stroll—Lake Orion
Canterbury Village will be transformed into the Mesozoic Era with prehistoric dinosaurs throughout! Guests will stroll through this outdoor Dinosaur adventure and get up close and personal with almost 100 life-like creatures, reptiles and life-size dinosaurs, with most standing over 30 feet tall and spanning over 40 feet long, including T-Rex, Velociraptors and Stegosaurus, just to name a few. Guests will become paleontologists and be able study skeletons, fossils and dinosaur eggs, even while climbing inside of them for photo opportunities. Opening day will be Thursday, May 20, with all net proceeds benefiting Jay's Juniors. Tickets are available now and are $9.99 each. Children under 2, Military and Veterans are free. Learn more and get your tickets here.

Howell Summit Gardens—Howell
Howell Summit Gardens is a new whimsical park in downtown Howell which features slides, an amphitheater, concrete tables for ping pong, checkers and chess, a corn hole arena, and a labyrinth. The park also features artwork from local Livingston County artists. Visit Howell Summit Gardens

Maybury Farm—Northville
Warmer weather means we all come out of hibernation – animals included. Maybury Farm reopened for the season in March. Take a maple syrup tour complete with a wagon ride to the sugar bush where you'll learn the amazing way sugar maple trees produce sap, why sap flows, and how to tap and collect sap from the tree. Or you can schedule an educational farm group tour for the opportunity for children and families to engage in hands-on experiences that connect them to the animals and agriculture that are such an important part of our world. Learn more about all Maybury Farm has to offer.

River Bends Park—Shelby Township
Encompassing more than 850 acres, River Bends Park is rich in plant and animal life as well as has historical significance as well. The park is divided into two sections by the Clinton River, which flows through the park with a bridge to connect the two sections of River Bends Park. The main entrance to the eastern section of the park is located at 5700 22 Mile Road. This section includes picnic areas, three picnic shelters, rest rooms, access points to the Clinton River and miles of hiking trails. The flood plain along the east side of the river provides an 18-hole disc golf course for more active recreation. The entrance to the western section of the park is located off of Ryan Road at 4101 River Bends Drive. This section includes a unique natural area referred to as the Shadbush Tract, the Burgess-Shadbush Nature Center and Woodall Neighborhood Park. Among the amenities in this section are a trap and archery range, radio control racetrack, and a hill for sledding. Learn more about River Bends Park here.

Driven to Win: Racing in America Exhibit at The Henry Ford—Dearborn
From soap box derbies to Indy car, stock car and drag racing, Driven to Win: Racing in America guides visitors through the worlds of those who invented their way into the winner's circle and often changed the world in the process. In this new permanent exhibition, you'll be transported to the winner's circle through interactive displays that include historic race cars, a multisensory theater, a pit crew challenge, racing simulators and more. Regardless of what your interest might be, the progression from competitive passion and innovation to winning is the same. The sport of auto racing is especially good at bringing this sequence to vibrant life, as illustrated throughout this new permanent exhibit that will immerse your senses in the images, lighting, speed and sounds of auto racing. You will immediately feel its emotion and high energy. Check out the Driven to Win exhibit and other events included in your admission to the Henry Ford.

Easter Events—Southeast Michigan
The Easter Bunny is set to officially arrive on Sunday, April 4th, however, there are plenty of Easter Egg Hunts and Easter Events happening throughout Metro Detroit to enjoy beforehand. The Little Guide Detroit compiled a list of many family friend Easter events around Southeast Michigan this spring. Find all of the Easter activities near you here.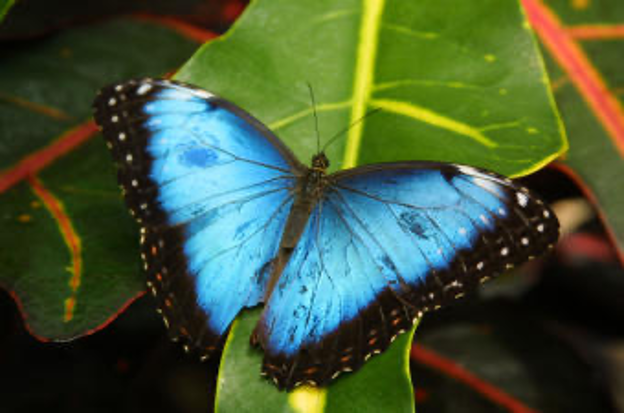 Fred & Dorothy Fichter Butterflies Are Blooming—Grand Rapids
The annual Fred & Dorothy Fichter Butterflies Are Blooming exhibition at Meijer Gardens is the largest temporary tropical butterfly exhibition in the nation. Tropical butterflies from around the world fly freely in the Lena Meijer Tropical Conservatory every March and April. Throughout the exhibition, there is special educational programming and the Lena Meijer Children's Garden offers butterfly-themed activities. Learn more about the butterfly exhibit.

LEGOPalooza 2021: A Family FUNdraiser—Lansing
Join Impression 5 Science Center on April 24 and 25 for LEGOPalooza 2021, a two-day fundraising extravaganza with LEGO-themed activities for the whole family! Enjoy both indoor and outdoor activities designed to support a safe, socially distanced experience. All proceeds support and sustain Impression 5 Science Center's non-profit mission, facility, and educational programming. Event registration includes over 20 special LEGO-themed activities plus general Science Center admission. Reserve your spot today.

BRICKLIVE Supersized! At John Ball Zoo—Grand Rapids
This traveling exhibit is making its first US stop (straight from Great Britain) to bring over 30 astonishing larger-than-life toy brick animal sculptures right here to West Michigan. BRICKLIVE Supersized! was created more than 2 million toy bricks. From the small honey badger to the highly venomous blue-ringed octopus, all creatures have been chosen for their colorful appearance in nature, unusual natural abilities, and because they can be magnified to an eye-popping size. Learn more about the exhibit here.
Ohio

Contactless Egg Hunt at Levis Commons—Perrysburg
From February 24th to March 31st, special 17th anniversary eggs have been scattered in multiple locations throughout The Town Center, each with a special name written in Sharpie. Use the hints on the Entry Form to find the locations, and write the egg names alongside the location hint with a grand prize winner being announced April 1st! Learn more and download the entry form.

Family Art Club at Toledo Museum of Art—Toledo
Family Art Club is designed for young children and their grown-ups to explore art together. Each workshop session includes all the supplies needed to create a unique work of art inspired by the art and artists in Toledo Museum of Art's collections and special exhibitions. Join TMA on Saturdays from 11:00am-5:00pm. Family Art Club is free, but advanced registration is required. Learn more here.

Critters with Your Crew at Nature's Nursery—Whitehouse
Wheeler Farms and Nature's Nursery are excited to be partnering up to bring you Critters with your Crew! Meet some of Nature's Nursery's Ambassadors and learn how they became permanent residents while learning about the local wildlife! Each day there's a different ambassador to talk about their species and what they face out in the wild. Learn how to help wildlife in your own backyard through creating mini habitats and how to co-exist with wildlife! Each ticket includes 4-5 family members with multiple dates and times available at the end of March. Plan your outing and learn more about Critters with Your Crew.
Georgia

Autrey Mill Nature Preserve—Johns Creek
Feed the animals and explore the woods at Autrey Mill! This is the perfect place for your whole family to enjoy and learn about our local environment. Located on 46 acres of ravine forest and historic past, this nature preserve's two miles of walking trails wind past a scenic creek with rocky shoals, spring seeps, mature trees, wildflowers, native plants, and a variety of animal life. There is plenty to explore with bridges, an outlook, a gold mine, foundation stones of the old mill, plus benches and pavilion. At the pond, there are ducks, rabbits, tortoises, chickens, and goats to feed. The Visitor Center, which is open on Saturday and Sunday, houses animal exhibits of a variety of local reptiles, amphibians, and fish. Housed in habitats designed to simulate their natural habitat, visitors can observe natural behaviors and get a close look at species which in the outdoors are often hidden or only seen for an instant.
Learn more here.

Easter Events—Northeast Atlanta Metro Area
The Easter Bunny is set to officially arrive on Sunday, April 4th, however, there are plenty of Easter Egg Hunts and Easter Events happening throughout the Northeast Atlanta Metro area to enjoy beforehand. Check out these events below:

​